All of us know Turkish cuisine with world-famous generosity called "all inclusive", as well as Turkish kebab, tea and, of course, Turkish coffee. But in Northern Cyprus there are much more gastronomic delights and traditions than on the mainland, and the cuisine is more varied and interesting. Firstly, Cyprus is still an island, so the cult of deliciously cooked fresh fish and other seafood as an analogue of Greek meze is something you should definitely try. In second place are Turkish Cypriot meat dishes with lavash and ayran, the portions are so huge that it's simply impossible to eat them. There are also very good restaurants of European cuisine - apparently, the remnants of British influence. You can also add cold coffee on the seashore, fresh fruits and salads to the interesting things - everything that we love and appreciate the Mediterranean for.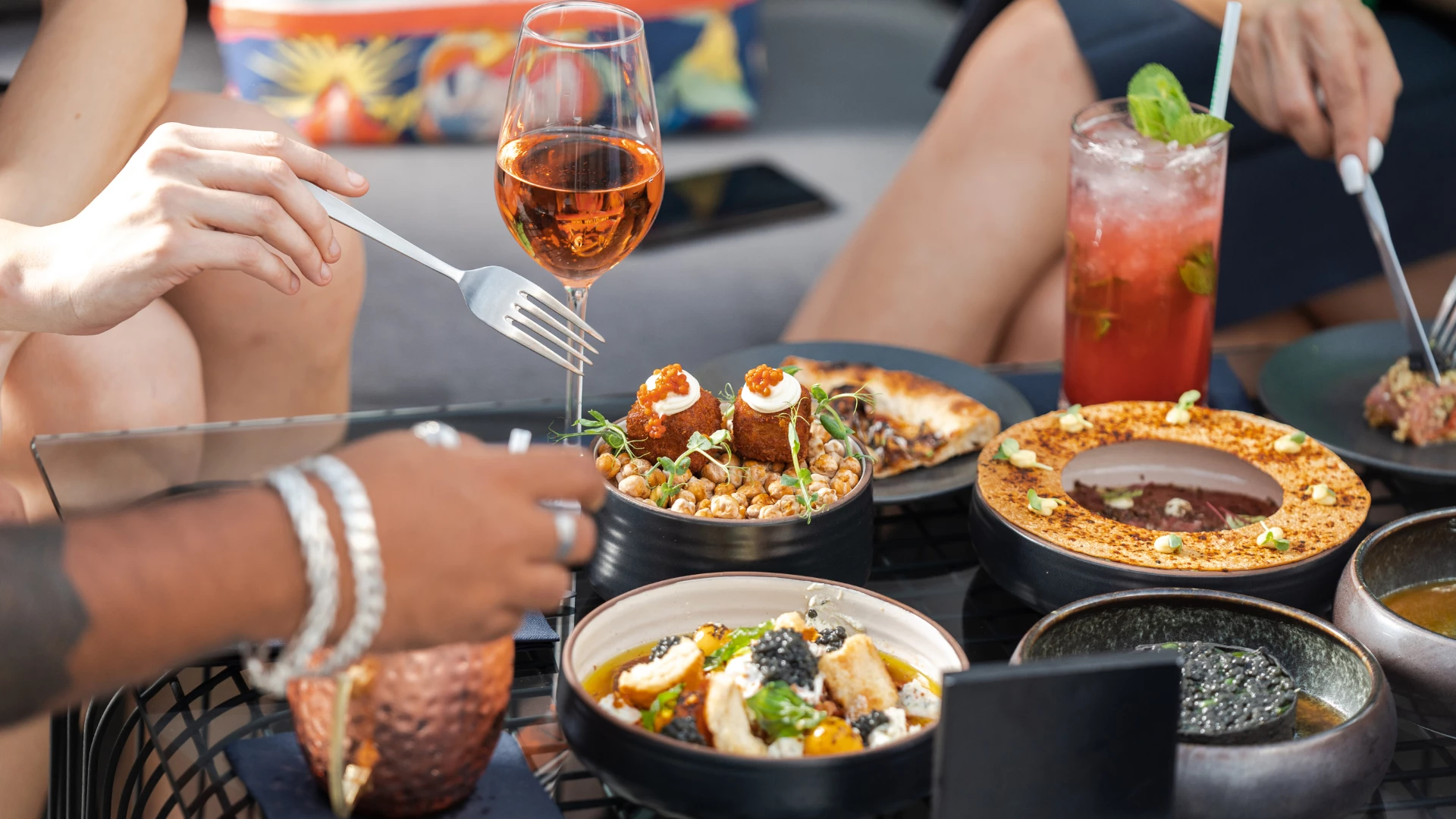 Settlers who have been living in Cyprus for many years helped to compile a list of the best, most delicious and original restaurants. Top establishments from cyprus-faq.com:
The restaurant "Saint Tropez" is in the lead. Gorgeous interior, impeccable French cuisine. Connoisseurs recommend trying pancakes in brandy and orange juice. The price tag for Northern Cyprus is high.
"Shell Wi". The freshest fish and seafood. Exquisite dishes, a large selection of hot and cold snacks. Beautiful interior. The price tag is high.
"Barduck". Gastropub. Russian cuisine in Northern Cyprus is here. A modest place where they cook delicious borscht, Russian olivie and hodgepodge. The service staff speaks English and Russian.
"Mozzarella". Tasty, hospitable and very Turkish. Kebabs, pizza and firin with hilim cheese are some of the best in Girne.
By cities.
Girne:
The House

Basilic

Cafe George

Rabinez

Ezic

Azra Clairs

Wickets Kitchen

Uncle Sam

SOVA 

Nima Restaurant & Lounge Bar

Mano – good asian food
Mensure's Coffee & Chocolate – for the best coffee and delicious chocolate desserts
Iskele:
Cortyard Restaurant

Luca

Petek

Caleo – for the best burger, without a cutlet. With a steak, but this doesn't spoil it
Lush Beach - for Ribeye Steak and good cocktails
Famagusta:
Aspava

Beckett Restaurant – for beef stroganoff
The Palm House - beautiful interior and cozy terrace overlooking the sea
Lefkosa:
Lush - excellent cocktails, cuisine, beautiful and pleasant service.
Also, visiting tourists highly recommend hospitable, beautiful and delicious cafes at the "Les Ambassadeurs Hotel Casino & Marina".